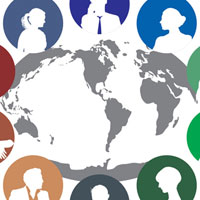 NEUREKA is a partnership between 5 institutions
Partners:
The Foundation for Research and Technology – Hellas (FORTH) established in 1983, is the largest and most prestigious research center of Greece with well-organized facilities and highly qualified personnel. It consists of seven research institutes located throughout Greece. Over the years, FORTH has become one of the top European research centers. From a total of 62 ERC grants awarded since 2007 to scientists hosted at Greek institutions, 21 are located at FORTH. According to the fifth FP7 monitoring report, FORTH ranked 13 among all European research organizations in FP7 signed grant agreements in terms of counts of participations for the period 2007-2011.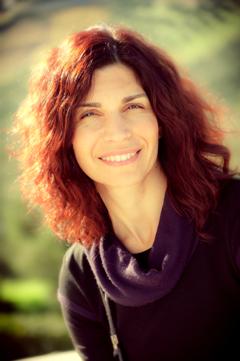 Dr. Panayiota Poirazi
Dr. Poirazi is the Project Coordinator of NEUREKA. She is Director of Research and the Head of the Dendrites lab (www.dendrites.gr) at FORTH-IMBB. Dr. Poirazi received her Bachelor in Mathematics with honors from the University of Cyprus in 1996. She received her Master and Ph.D. in Biomedical Engineering (Computational Neuroscience) also with honors in 1998 and 2000, respectively, from the University of Southern California in Los Angeles. From 2001-2004 she worked as a postdoctoral/Marie Curie fellow first in the Biomedical Science Research Center 'Alexander Fleming' in Athens (2001-2002) and then at FORTH-IMBB (2002-2004). In 2002, at the age of 28, she was elected as the youngest researcher at IMBB-FORTH (appointed in 2004). Dr. Poirazi's (https://dendrites.gr/) research interests lie in the field of computational modeling of biological systems with emphasis in the areas of Neuroscience. She is particularly interested in understanding how dendrites contribute to information processing and memory formation across multiple areas of the brain. Her research team currently consists of 3 postdocs, 4 Ph.D candidates, 3 Master and 2 undergraduate students. The team carries out internationally competitive research and produces high-profile publications (>80 scientific publications, >2500 citations, h index 22, i10th index 38, Google Scholar). Dr. Poirazi has extensive experience in attracting and managing competitive research grants. Her work has thus far been supported by a total of 25 national and international grants, in 15 of which she was the coordinator. These include an ERC Starting Grant (2012), 5 Marie Curie grants, an EMBO YIP grant, an NSF grant, and several national grants. The total funding secured for her team thus far exceeds 3 million Euro.
---
UNIPD is a leading University in Italy and with a long tradition of scientific excellence. It offers a number of scientific facilities and it has specific expertise on the management of European projects. UNIPD will coordinate the project. The scientific and technical work will be mainly carried out in the Padua Neuroscience Center (PNC, http://pnc.unipd.it), where Dr. Vassanelli is leading the NeuroChip laboratory (http://www.vassanellilab.eu). The PNC, directed by M. Corbetta, is a multidisciplinary center dedicated to investigate the structural and functional organization of the brain at multiple spatial and temporal scales, from single neurons to microcircuits and from mesoscale networks to the whole brain.
Prof. S. Vassanelli, (MD, PhD)
PI, NeuroChip lab leader and Associate professor in Physiology. SV has pioneered the use of capacitive recording and stimulation with transistors and semiconductor-oxide-electrolyte (EOS) devices[1]. SV has recently coordinated the RAMP project (FP7,#612058, www.rampproject.eu) providing the proof-of-concept that neuromorphic spiking neurons on chip can be linked in vitro to biological neurons through memristors (Serb et al., 2016). S. Vassanelli is Cofounder of two spin-off companies: BioSilab srl and Narvalus srl. SV's expertise covers high-density electrophysiology (recording and stimulation) in vitro and in vivo, brain-chip interfaces, neural networks physiology and modelling, neuromorphic computing and memristor devices and their application to the processing of neural signals.
---
The French National Center for Scientific Research is a public organization under the responsibility of the French Ministry of Higher Education and Research. A pluridisciplinary institution, it covers all scientific disciplines, from mathematics to human sciences. With a staff of 34,000 (of which 11,500 researchers), CNRS is organized around 10 institutes which orchestrate its scientific policy. CNRS has a budget of approximately €3.3 billion. CNRS contributes to the visibility of French research worldwide, through 30 international joint units, 11 offices abroad and partnership agreements with more than 60 countries.
Dr. Guilhem Larrieu
CNRS researcher, received the B.Sc. degree in material science and the Ph.D. degree in Electronics from the University of Lille, France, in 2000 and 2004, respectively. In 2005, he was a Post-doctoral fellow at University of Texas at Arlington (UTA), USA. At the end of 2005, he was hired by the IEMN-CNRS laboratory in Lille as a senior independent scientist (CR CNRS) and contributed to the metallic S/D FET topic by developing the dopant segregation technology. End 2007, he developed his own activity on vertical NW arrays for electronics applications. Finally, in 2010, he moved to LAAS-CNRS in Toulouse to establish in this laboratory a new research axis on vertical nanowire arrays for electronics and sensing applications. He is head of "Material and Process for nanoelectronics" group. He has a long experience on the field of silicon- (and more recently III-Vs-) based nanostructures and nanodevices ranging from the material investigation (chemical/physical properties) to the processing, integration and characterization of the related devices. Recently, he demonstrated the possibility to integrate vertical NW based 3D-transistors for ultimate nanoelectronics. These patented works have been highlighted in numerous international journals. Working in collaboration with biologist group, he is developing innovative biosensing platforms for neuronal interfacing.. He has regularly participated to or coordinated research proposals in response to local, national or European calls for projects (2 STREPs, 2 NoE, 1 coordination action). In addition to the several technical and management reports, his activity has involved the supervision of the research activities of 6 master students, 9 Ph.D. students and 3 Post-Doc researchers. He served as TPC chair (IEEE NMDC 2016) or as TPC member (IEDM 2016/2017, DATE 2017, EMRS Fall 2017/2018) in several conferences. He is the author or co-author of more than 50 papers in peer-reviewed international journals, 9 patents as principal investigator, and 25 invited contributions to conferences
---
The University of Milano Bicocca (UNIMIB) hosts a well-established internationally-renowned research activity in the field of semiconductor nanostructures, metals and dielectrics, and it guarantees the required amount of human, financial, and structural resources requested by the dimension and time of the project. The expertise of the scientific representative for UNIMIB in the area of physics and technology of semiconductors, high-k dielectrics, silicides, device fabrication and characterization, and technology transfer constitute a key ingredient for the success of the project.
Prof. Marco Fanciulli

Marco Fanciulli obtained his Ph.D. in Applied Physics at Boston University in 1993. From 1993 till 1997 he was Post-Doc at the University of Aarhus where in 1997 he was appointed Associate Professor. In 1998 he was hired by the Italian Institute for condensed matter physics (INFM) to set up a new Laboratory inside STMicroelectronics, the MDM Lab. In 2007 he joined as Full Professor the Department of Material Science at the University of Milano Bicocca while maintaining the leadership of the MDM Lab. till 2015. He has published more than 380 papers and edited 2 books. He has coordinated or participated several EC, international national and industrial projects. He is Fellow of the American Physical Society. He has contributed to the development of nanoelectronics devices: materials and processes for ultra-scaled nanoelectronics devices and for innovative non-volatile memories (high-k dielectrics, silicides, low-k), single atom electronics, silicon nanostructures (silicon nanowires, quantum dots); spintronics: magnetic tunnel junctions, donors in silicon for classical and quantum information processing, and neuroelectronics (EOSC devices for neurosensors).
---
MaxWell Biosystems (MxW), founded on September 1st, 2016 in Basel, Switzerland by Dr. Michele Fiscella, Dr. Urs Frey, Dr. Jan Müller and Dr. Marie E. Obien, is an official ETH Zurich spinoff (https://www.mxwbio.com). MxW develops and markets advanced electrophysiology platforms for cell assays in preclinical drug discovery, safety pharmacology and basic neuroscience research. MxW's first product, MaxOne, is a high-density microelectrode array (HD-MEA) featuring 26'400 electrodes. The large array, the high spatial density of the electrodes with a pitch of just 17.5 μm, and the low-noise recording amplifiers allow for resolving minute subcellular signals. MxW's technology can be used for neurons, cardiomyocytes and iPS cells in preparations such as acute brain slices and retina, dissociated cell cultures, organotypic slice cultures and embryoid bodies for phenotype screening, detailed single cell analysis, multi-parametric network analysis, drug efficacy testing, toxicity testing and more.
Dr. Urs Frey 
CEO at MxW, has a long track record in R&D of HDMEAs. Dr. Frey received the diploma in electrical engineering from ETH Zurich, Switzerland, in 2003 and the Ph.D. degree for his work on high-density neural interfaces and microhotplate gas sensors from the Physical Electronics Laboratory, ETH Zurich, in 2008. From 2009 to 2010, he was with IBM Research Zurich, Switzerland, where he worked on mixed-signal circuit design for non-volatile memory devices. In 2011 he joined the RIKEN Quantitative Biology Center in Kobe, Japan, where he was heading an independent laboratory focusing on CMOS-based bioelectronics and biosensors. As main supervisor, Dr. Frey was responsible and directly supervised more then ten master theses, three PhD theses and six postdoctoral researchers, before taking the role as CEO at MaxWell Biosystems. He served as a reviewer for Journals such as Nature Communications, Scientific Reports, PLoS ONE, TBioCAS, Neuroscience Methods, Nanotechnology and others. He has published several high-impact research articles. His full publication list is available on Google Scholar*, h-index: 21). Dr. Frey's PhD work was awarded with the prestigious ETH medal for outstanding PhD thesis. He also authored two patents. https://scholar.google.ch/citations?user=X7TAFmUAAAAJ