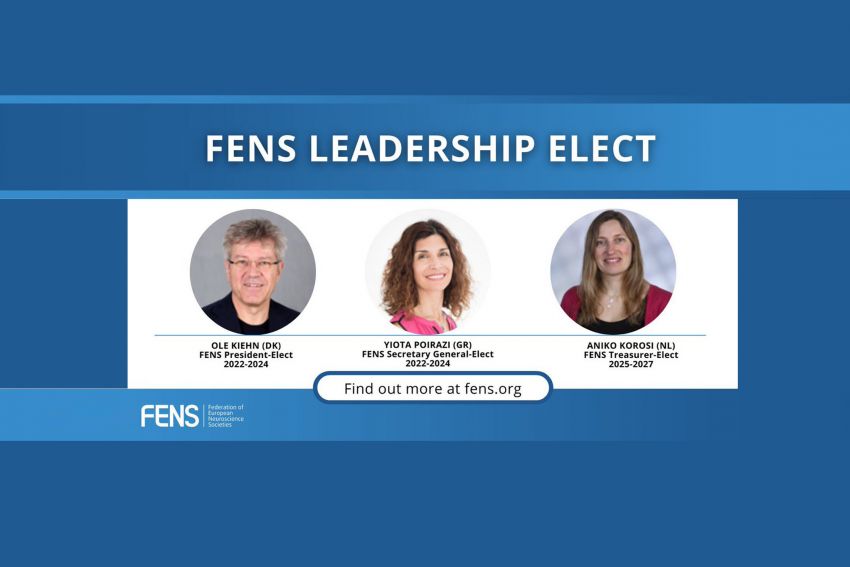 NEUREKA partner Dr. Yiota Poirazi was elected as the next Secretary General of the Federation of European Neuroscience Societies (FENS).
Together with Ole Kiehl (President elect) and Aniko Korosi (treasurer elect), Dr. Panayiota Poirazi, a Research Director at IMBB-FORTH, will be responsible for the management and administration of FENS as its Secretary General.
FENS is the voice of European neuroscience, representing more than 21,000 European neuroscientists. Its activities span five broad areas: scientific meetings, higher education and training, the European Journal of Neuroscience, outreach and advocacy and membership.
Uncovering the role of neuromodulation in memory linking
We are excited to share the latest publication of the Poirazi lab in collaboration with the lab of Alcino Silva at UCLA. This work, published in NEURON, explores the role of neuromodulation by dopamine to the linking of memories using a computational model. Memories are often linked, meaning that recall of one memory triggers the recall of another. In this study, UCLA scientists A. Chowdhury, A. Luchetti et al. show that the Locus Coeruleus plays a gating role in memory linking by modulating the size of the overlapping population of neurons that express both memories in the dorsal CA1 region of the hippocampus. This is the first discovery of a neuromodulatory mechanism that affects memory linking specifically, without affecting individual memories.
The computational model used in the mentioned study is also used to build AlzModel, which simulates Alzheimer's related pathology in NEUREKA. NEUREKA is acknowledged as part of the funding of this study.