Last week, the NEUREKA project partners gathered in Padova for its Consortium Meeting. The meeting provided an opportunity for the partners to discuss the overall advancement of the project and delve into the specifics of each Work Package. With discussions and planning sessions, the consortium members charted the course for the next steps of the project.
One of the highlights of the meeting was the visit to the Vassanelli lab, located in Padova. The partners toured the facilities where the NEUREKA devices are being tested and where experiments with cortical cultures take place. The visit provided an opportunity to discuss the progress in the fabrication and testing of the devices, and resolve issues related to the development of the fully integrated device.
Additionally, the consortium partners had the opportunity to visit the Padova Neuroscience Center. As part of the visit, Dr. Panayiota Poirazi, delivered a talk at the Center titled "Learning with Dendrites in Brains and Machines" which also provided an overview of NEUREKA. The talk was attended by an interdisciplinary group of scientists.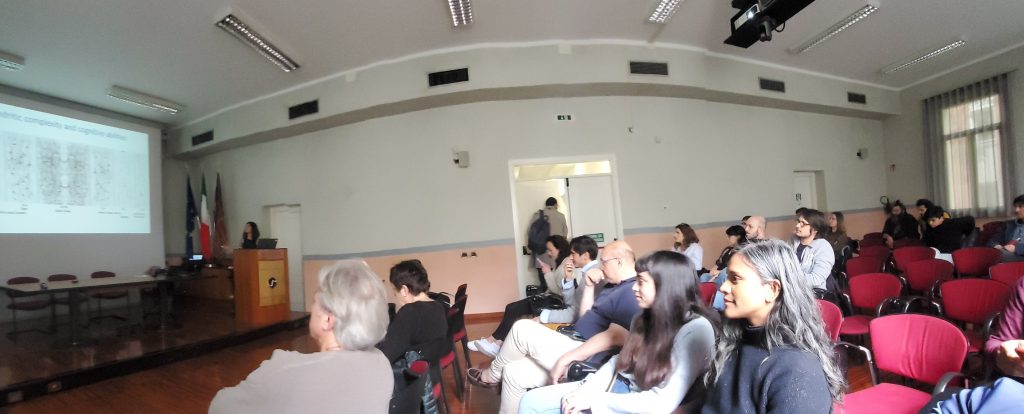 The meeting provided a unique opportunity for realtime collaboration and planning of the next phases of the Neureka project.